December 14, 2021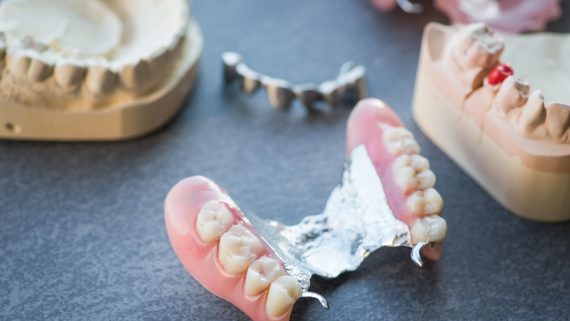 The majority of the time, dentures near you should be worn. Removable dentures, unlike dental implants, do not require surgery, making them a less invasive option. Dentures will have to be both useful and comfortable. It would help if you chose the most comfortable option for you. When deciding on a dentist near you who will provide the desired opportunities for you, consider your dental condition and your financial situation.
If one or both of your teeth are missing, replacing them is critical for your overall oral health.
Thankfully, a bridge, the best treatment for one or more missing teeth, may easily replace it. However, if dentures are the best option, a flexible or snap-on denture might be preferable. The flexible alternative is the most comfortable since it conforms to the curves of the gums and, as a result, does not cause gum bruising and will last longer. When choosing this option, keep in mind the tooth's location that needs to be replaced.
When Should You Think About Getting Dentures
Dentures are considered a sign of old age by the majority of people. Dentures in Toronto Beaches are commonly worn by the elderly, which is natural as the health of their teeth deteriorates with age. You will need dentures if you've lost two or more teeth. Besides, dentures easily restore the function of your teeth and allow you to smile confidently again. You may want to use full or partial dentures.
Dentures are required for many people, even if they have done all of the necessary steps to keep their teeth healthy. It's not always evident that you need dentures, but understanding the signs can help you figure it out. The following are typical symptoms that may require dentures.
Your teeth are shifting or loose, or there are gaps between them.
Experts say loose teeth are frequently a sign of severe gum disease. Your teeth may have to be extracted, or periodontal treatment may solve the problem.
You suffer from toothaches regularly
Severe, persistent pain could indicate that you have dental decay. The decay has advanced to the point that it damages the nerve in the tooth's core.
You're having trouble eating certain foods
A fractured tooth, cavities, gum disease, or missing teeth can make chewing difficult. If the condition is detected early on, your teeth can be salvaged, but if not, you may need to have your tooth pulled and wear dentures.
You're prone to indigestion
You'll end up swallowing larger bits of food if two or more teeth are gone. A complete set of teeth grinds and chews food particles until your stomach easily digests them. Indigestion is caused by larger portions of food being difficult to digest.
You have gums that are sensitive, swollen, or bleeding
When your gums are sore all of the time, it's a sign of periodontal disease in its early stages. Periodontal disease is a significant cause of tooth loss. Gum disease can be reversed in its early stages. If you neglect treating this condition, you may face bone loss and tooth loss, necessitating dentures.
When you smile, you cover your teeth
When compared to persons who have damaged or missing teeth, most people who have dentures can smile more often. If you can't smile confidently, it's because you have rotten teeth or have already lost a few.
If you regularly visit your dentist in Toronto Beaches, none of the scenarios mentioned above will occur. You only need to see dental clinics like Toronto Beach Dental twice a year so they can examine your teeth and identify any issues before they become more serious.
May 20, 2019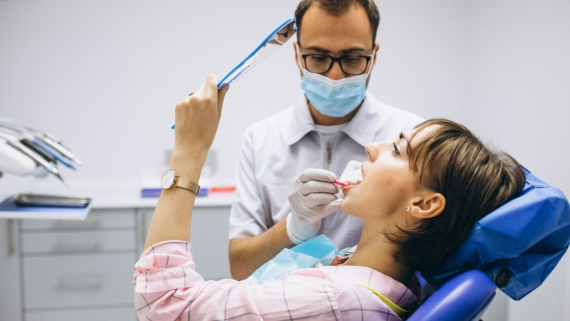 A regular dental visit consists of two parts; checkup and cleaning. During your appointment, the dentist will carefully examine your teeth and gums for signs of decay or infection. They will then examine your tongue, cheeks, mouth, head, and neck to check for any signs of swelling and redness. They will remove any tartar buildup with a special scaling tool and ensure there are no lingering traces of it. Following that, the dentist will clean your teeth thoroughly.
As you can see, a regular dentist visit can be very important. The recommendation is that you visit your dentist at least twice a year to ensure your teeth are in good health. We recommend regular visits because:
It helps keep teeth and gums healthy.
It helps to spot signs of decay and infection early.
It helps to spot signs of serious health conditions like cancer early.
It helps to keep your teeth clean and strong.
It can help you avoid loss of natural teeth.
Without regular visits to the dentist, you can potentially miss the initial signs of tooth decay or other oral problems. Such conditions may continue getting worse without treatment which may lead to pain and require a visit to the dentist. That's why regular visits are necessary.
If you want to learn more about routine dental checkups, contact us at Toronto Beach Dental.
-Dr. Jay Rabinovich
May 7, 2019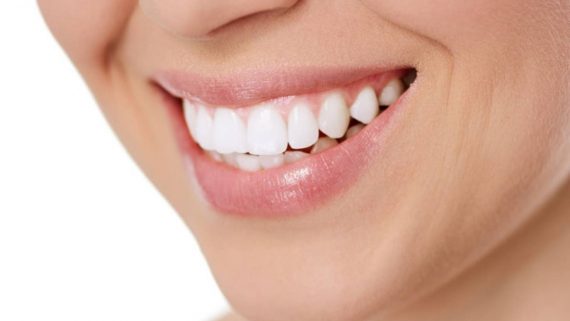 Teeth whitening is one of the most popular cosmetic procedures at Toronto Beach Dental. It is a simple and quick process that can lighten your teeth by several shades in a matter of weeks. Here are some of the benefits of teeth whitening. 
Your Smile Is More Attractive
Yellowed and stained teeth can be off-putting and make you hesitate to smile. Teeth whitening will help remove these stains and give you the confidence needed to handle various public situations.
You'll Create The Right Impression On Others
Most people don't know that even with healthy teeth and good dental hygiene, people can have yellow or stained teeth. They believe that people with discoloured teeth have poor dental hygiene. This first impression from others can be harmful to your self-esteem. This can also be particularly harmful in a professional setting too.
Makes You Look More Youthful
People with beautiful white teeth appear more youthful. Your smile can draw attention away from facial lines and wrinkles, making your face appear much younger. White teeth can be a sign of youth, which makes your appearance more appealing.
If you want whiter and more attractive teeth, don't hesitate to book an appointment with us at Toronto Beach Dental, located in the Toronto Beaches area.
-Dr. Jay Rabinovich
April 22, 2019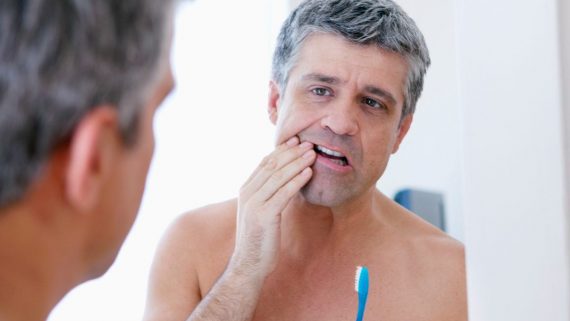 Most of the time, tooth pain is often a result of having sensitive teeth. People who usually have highly acidic or sugar-filled diets are the first to complain about tooth sensitivity. This includes consuming sweets, coffee, teas and alcohol. Underneath your tooth's enamel is a layer of dentin. When your tooth enamel wears down, the dentin of your tooth is exposed. The dentin has tubules that lead to the tooth's pulp (where the nerves are). Once exposed, they are easily triggered by food or beverages that are hot and cold, signalling pain.
Sensitive teeth can also be caused by toothbrush abrasion. Brushing too hard or too often can cause your gums to recede and cause irreversible damage to your tooth's structure. This is why it is important to use a toothbrush with soft bristles and brush gently.
Over the counter teeth whitening products are also known to cause some tooth sensitivity. In addition, teeth grinding can wear down tooth enamel causing tooth sensitivity as well. To relieve tooth pain caused by either of these habits, cut back on tooth whitening products and visit your dentist for further assistance.
Contact us at Toronto Beach Dental, located in the Toronto Beaches for assistance with tooth pain caused by tooth sensitivity! We are happy to help relieve any pain or discomfort you may be experiencing on your own.
-Dr. Jay Rabinovich