Welcome to Toronto Beach Dental, Your Affordable Dentist!
All families are welcome here at our local dental clinic in Toronto! The moment you step through our doors, you'll be met by a tranquil environment and a welcoming dental team who will greet you with open arms and warm smiles. Whether you're coming in for an appointment with our cosmetic dentist or family dentist, we are here to cater to all your oral health needs and will do our utmost to ensure that your smile is made beautiful and functional once again.
Set up an initial consultation with our dentist in Toronto today! If you're looking to receive reliable, effective care, look no further than our dentist near you.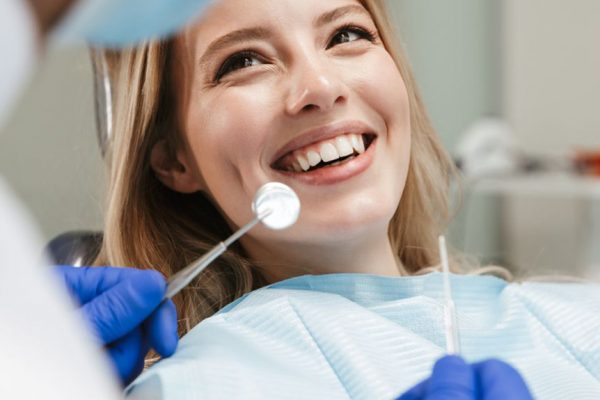 Our Dental Clinic in Toronto
Our dentist in Toronto is located on 2205 Queen Street East. No matter which community you're coming to visit us from, we're eager to meet with you and discuss every option available to you. Your smile is a large part of who you are, and it deserves just as much care as any other part of your body and self. After all, it's one of the first things that others notice about us.
Cosmetic dentists, family dentists, and dental specialists make up our amazing team. So, if you're seeking the services of an affordable dentist who offers Invisalign, porcelain veneers, dental fillings, dental guards, and oral cancer screenings amongst other treatments, you've come to the right place.
Give us a call or go to our website to set up a time to meet with our dentist near you.
Request an Appointment with Our Dentist Near You
We understand that life is hectic and that your time is valuable; therefore, our dentist in Toronto offers extended hours on Monday, Tuesday, Wednesday, and Thursday until 7 PM. On Friday and Saturday, we are open until 4 PM.
Have questions or concerns at all? That's okay! Reach out to our dental clinic in Toronto at (416)-699-0501, send us an email, or drop by and talk to one of our administrative staff. They will be able to put you in touch with our dental specialists, family dentist, or cosmetic dentist, depending on your circumstances, who will be able to cater your treatment to your preferences and needs.
Looking for an affordable dentist? Come see us at Toronto Beach Dental. We can't wait for you to become part of our family.
All New Patients Welcome

We accept new dental patients without the need for a referral and make time in our schedule to treat patients who are experiencing dental emergencies. We look forward to the privilege of being your dental health provider. We are dedicated to providing your entire family the dental quality care you need.

We Offer A Complimentary Or Meet & Greet

We want to make sure that Toronto Beach Dental Services are the right fit for your dental needs. All new patients or existing patients receive a complimentary consultation with a member of our team to review medications, routine, emergency contact, etc. All clients are assigned a primary dentist. This allows our patients to bond with our team member & provides continuity of care.

We Offer Direct Billing To Insurance

We also directly bill the insurance. This is to help best meet your financial needs so you don't have to worry about the hassle of dealing with any paperwork or the insurance companies.

Open Saturday & Late Evenings

For the convenience to our patients, we are pleased to offer extended evening hours and appointments on Saturdays to suit your busy schedules.

Dental Emergencies Welcome

We care about your time, so we make sure you won't be made to wait too long. We handle emergencies promptly no matter how busy we are.
What Our Patients Say About Our Toronto Beach Dental
4.9

149 reviews

Arwa Blue is a fantastic hygienist. She is fast, efficient, personable and professional. Very knowledgeable and friendly staff and Dr. Peter and Dr. John are two of the best dentists I have ever had. I highly recommend Toronto Beach Dental
Fred Martin

Friendly, professional staff who always go out of their way to help you.
Faye and Lillian are the best hygienists!
The office is spotless, beautifully designed and with the most up to date equipment.
Gaynor Edwards

I always have a great experience at Toronto Beach Dental! My most recent visit there was especially exceptional thanks to Faye, one of the best hygienists I have ever had. Her positive attitude and non judgmental advice was so much appreciated!
Katie Maxwell