August 13, 2018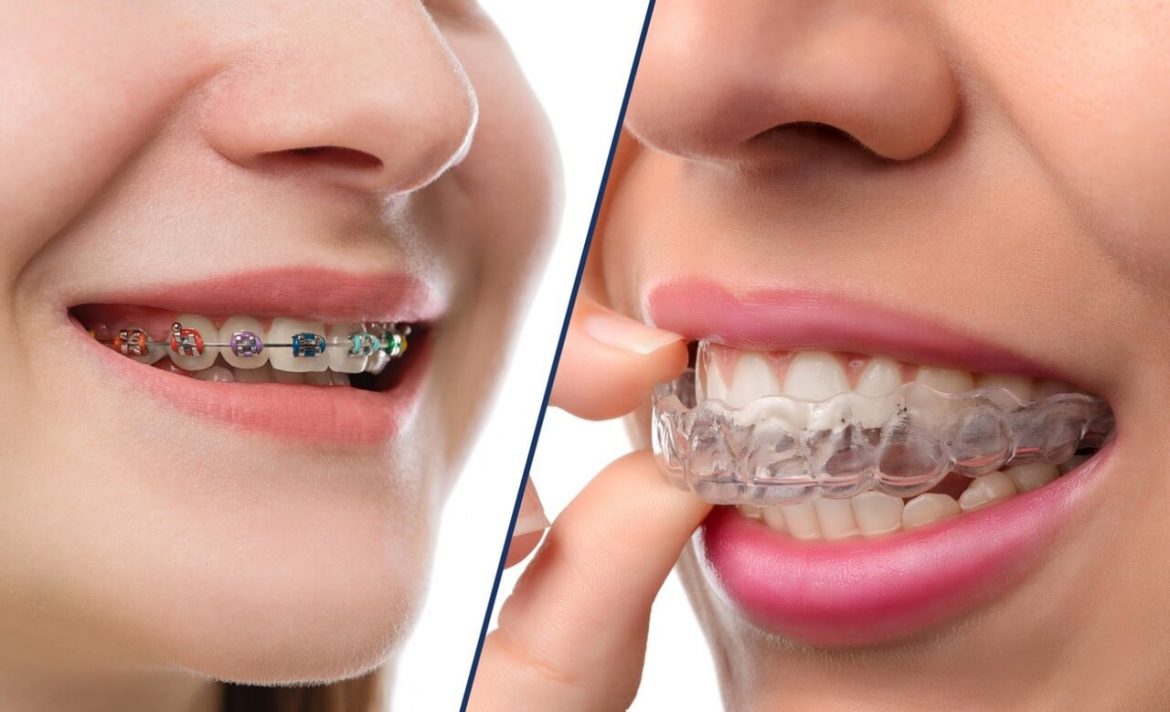 The Differences between Invisalign and Traditional Metal Braces
Everyone wants beautiful, healthy and straight teeth! With orthodontic treatment such as Invisalign, people can achieve their goals for the appearance of their smile. Here at Toronto Beach Dental, we offer Invisalign clear aligners for our patients. Although metal braces are still used today, there are many reasons our patients love their Invisalign treatment. We want to share with you a few of the benefits of Invisalign compared to traditional metal braces:
Lifestyle
Invisalign doesn't necessarily restrict your lifestyle. It is removable, and you can easily put it away for a moment to brush your teeth, eat something you like, or be active with sports. With traditional braces, some of your routines are limited due to a higher risk of damage to metal brackets such as playing sports and eating foods that can damage your metal braces. However, with high impact sports, both Invisalign and metal braces treatment require wearing a mouthguard to play.
Repair
With Invisalign treatment, you don't have to worry about loose wires or brackets compared to metal braces. A broken or damaged aligner can be easily replaced on your next appointment.
Appearance
Invisalign treatment uses a set of clear aligners, and this means people likely won't notice you're wearing them. Unlike metal braces, which are considered the most noticeable type of orthodontic treatment.
Dental Visits
Metal braces may require you to get the wires tightened every month or so to ensure that the braces are exerting the right amount of pressure on your teeth. With Invisalign, fewer dental visits are required because you can get several months' worth of new sets of aligners that you can replace at home every two weeks. You only need to visit your dentist every six to eight weeks.
If you have more questions on Invisalign and traditional metal braces, you can contact or visit our dental office in the Toronto Beaches. We look forward to taking care of your smile!
-Dr. Jay Rabinovich