March 25, 2019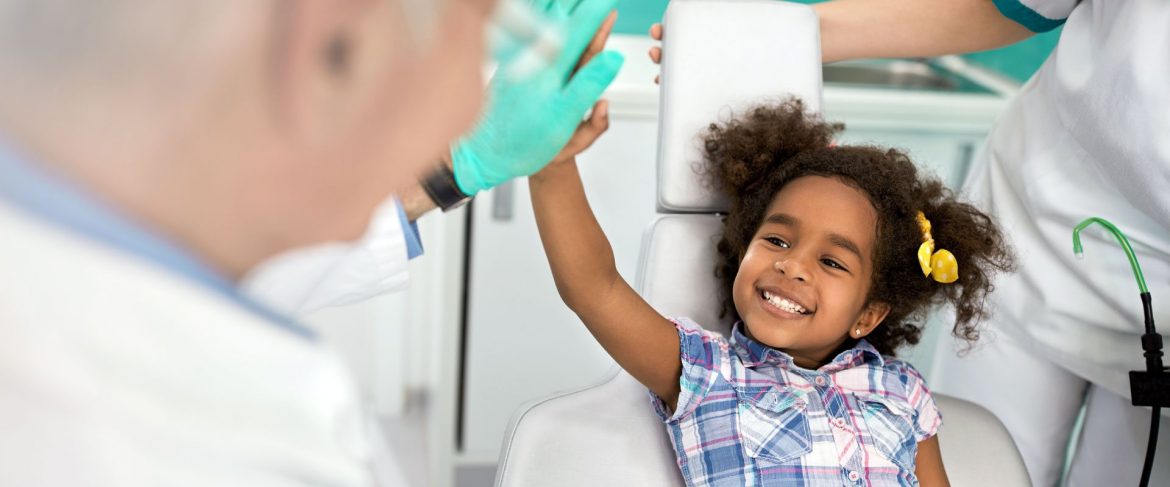 Proper dental health care is essential for every child. Just as it is important to visit their doctor, it is important to visit their dentist too! At Toronto Beach Dental, we are dedicated to helping maintain the dental health of our pediatric patients from the time of their very first dental appointment and throughout their life.
It is recommended to assess infants within six months to one year or when the first tooth erupts. The main goal is to have children visit us before any oral problems occur. Early assessment will allow us to check for dental problems as early as possible. According to the Canadian Pediatric Society, preventative dental visits improve dental health and decrease dental costs.
Children should have regular dental check-ups to understand how to take care of their teeth and gums. Going to the dentist will help children learn the importance of a regular dental checkup early on. Our friendly and professional dental team is experienced working with pediatric patients and will help them feel at ease!
Dentistry for children ensures their primary teeth stay healthy and free of cavities and other oral problems. At Toronto Beach Dental we help provide parents with a guide for dental health care so they can teach their children proper oral hygiene as they grow.
If you would like to learn more about pediatric dentistry at Toronto Beach Dental in the Toronto Beaches, call or visit us today!
-Dr. Jay Rabinovich