February 17, 2022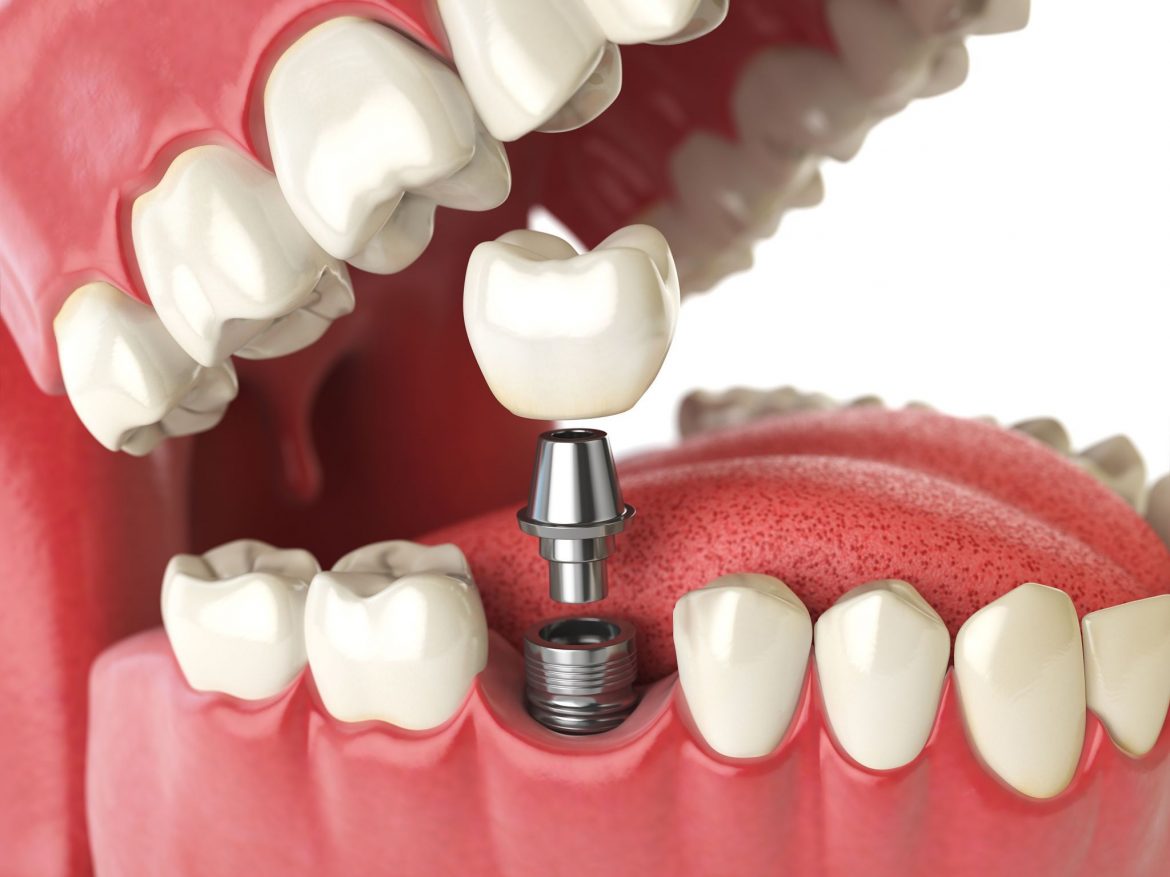 When people picture a beautiful smile, missing teeth typically don't come to mind. This issue simultaneously impacts the aesthetic and functionality of an individual's smile. If you're dealing with this, it's important to visit your dentist in Toronto Beaches when you can; otherwise, you run the risk of needing more extensive and more expensive treatment in the future.
Fortunately, receiving dental implants is a wonderful solution. This structure can last you a lifetime if you take care to maintain good oral hygiene at home.
Are you curious about the dental implant procedure? If you're looking to learn more, we encourage you to contact our local dental practice today. Our staff is here to help you out in any way you need.
What Are Implants?
Receiving dental implants in Toronto Beaches is a surgical process that requires at least two appointments to complete. The implant screw, the abutment, and the prosthetic are the 3 smaller components that make up a single implant. Both the screw and abutment are made from titanium since this material doesn't irritate your gum tissue and bones; as for the prosthetic, this is often a dental crown, and it's made from porcelain. Porcelain is very durable and blends in with your natural teeth.
Though patients can certainly acquire one or two dental implants, this structure is versatile in the fact that it is also incorporated into several other restorative treatments including dentures and dental bridges.
To be eligible for this surgery, a few things will need to happen: first, your dentist will invite you in for a consultation. During this visit, they will physically examine your mouth, take x-rays, and discuss your personal habits at home like how frequently you brush and floss. Patients must have healthy gums, a strong jawbone, and not smoke as well. These factors will help ensure that the treatment is successful indeed.
If you have any questions or concerns, don't hesitate to let your dental team know. You deserve to be comfortable and have the right to know everything that's happening with your smile.
The Process
Once your dentist has confirmed you're a suitable candidate, they'll take impressions of your smile. This is used by dental technicians to create a crown that fits you properly. Next, they'll get to work installing the screw and the abutment.
A dental drill is utilized to embed the screw directly in your jawbone; the abutment is placed after. When this is done, your mouth will need several weeks to heal. While this occurs, the screw will fuse with your bone tissue, establishing an extremely solid foundation for your smile.
You'll need to come back eventually to receive the crown. And . . . voila! A fully repaired smile! And no one will be able to tell that you've undergone such treatment.
Benefits of Dental Implants
You can treat your implant like a natural tooth.
It's not painful; you'll be given anesthesia to numb the area and keep you comfortable.
It's a safe procedure, performed in a sterile environment by qualified professionals.
The implant won't slip around.
Reinforces your facial structure.
Helps you pronounce certain syllables/words.
Gives you back your ability to eat.
Improves the overall look of your smile which, in turn, boosts your self-confidence!
Looking to Obtain Dental Implants in Toronto Beaches? Contact Us!
Our dentist near you is excited to welcome you to Toronto Beach Dental. We're here to make sure that all your oral health goals are fulfilled and that you walk away with a smile that you're proud to show off. To set up an appointment, give us a call, send us an email, or stop by our location to speak to a staff member in person. We can't wait to be a part of your dental journey!